The California Assembly Governmental Organizations Committee held an informational hearing on Wednesday; one that has been highly anticipated among everyone with a vested interest in a CA iPoker market. As many have hoped, the 10-tribe strong Pechanga Coalition is finally willing to compromise on the issue of horse racing tracks, but not in a way that would support direct participation.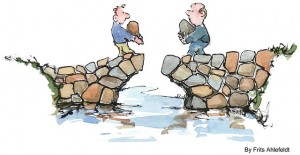 Mark Macarro, Chairman of the Pechanga Band of Luiseno Indians and lead orator for the Coalition, spoke liberally at the CA iPoker hearing, delivering a message of concession that wasn't exactly received with open arms.
"We are realistic about the politics of this issue. That is why Pechanga is prepared to support other opportunities for the racing industry to participate and benefit from online poker," said Macarro, who's Pechanga Coalition has staunchly refused to allow horse racing tracks any length of rope up until now.
"We respect the sport of horse racing and recognize the importance of the jobs that rely on the industry. That's why Pechanga can support legislation that specifically shares revenue derived from online poker for the benefit of the racing industry," explained Macarro.
Compared to the gambling industry in New Jersey, Macarro's offer sounded like a golden lifeline. Atlantic City casinos have historically shared revenue with the state's horse racing industry, while in California, where no such revenue sharing exists, the market is so weak that three tracks have gone out of business already.
Although it's not what the racing industry wants, most of us can at least agree that the CA iPoker revenue sharing deal might be something worth looking into. However, what Macarro suggested next seemed like a slap in the face.
"If [shared revenue] is not an acceptable form of participation, the racing industry also has the means to enter into private partnerships with licensed operators to participate as affiliates," suggested Macarro. "Racetracks can enter into arrangements whereby they refer their web visitors and players to poker websites for a fee."
The current status of online poker markets in Nevada and New Jersey was described, wherein a very limited number of gaming sites have been able to succeed. The committee's Chairman, Adam Gray, then addressed Keith Brackpool, Chairman of the Stronach Group, North America's largest thoroughbred racing company, asking his opinion of Macarro's pitch.
"I appreciate the offer made by chairman Macarro, but we don't believe at this stage that a level playing field would be the other part of the gaming community having a license and determining what morsel of that we would receive," responded Brackpool. "We want a level playing field where we have the right to apply and receive a license on the same basis."
Macarro reiterated the Pechanga Coalition's long-standing position on CA iPoker. "Only card rooms and tribal casinos are allowed to offer live poker. Racetracks have zero history regulating and managing live poker. We support eligibility of entities licensed to offer live poker in casinos. Each segment should stay in its own lane."
In turn, Brackpool echoed the enduring stance of the horse racing industry. "Nobody is in the Internet poker lane at the moment. Poker is in one lane, horse racing with its Internet ability is in another lane, and we're talking about how we can converge in the middle."
Who better to represent horse racing than the industry's most famous (human) personality at the moment, Bob Baffert. For those who don't know, he's the man responsible for training American Pharaoh, last month's winner of the Triple Crown at Belmont.
"Horse racing has been around forever, and to keep it at that level we need a shot in the arm," said Baffert. Giving the industry access to participate in CA iPoker "would be a terrific shot in the arm to keep these horses here in California."
On the surface, the informational hearing did little to solve any of the problems currently facing CA iPoker legislation. No agreements came anywhere close to being reached. However, it is at least palpable that some stakeholders are willing to compromise on the issues at hand.