When online gambling regulations were first passed in three US states in 2013, it was projected that many other states would follow suit. As we now know, that wasn't the case at all. While several states are seriously considering the concept, and expected to move forward within the next few years, some analysts have labeled Connecticut and Massachusetts as prime targets for online gambling regulation.
When Delaware, Nevada and New Jersey pioneered iGaming in the US, as many as 10 other US states were expected to jump on the band wagon. California was at the top of the list due to its mass population and wide spread gambling interests, but those same factors have prevented the Golden State from moving ahead. Pennsylvania is also on the cusp of legalization, with New York slated for regulations before 2020.
But there are factors associated with Connecticut and Massachusetts that experts say could see online gambling regulations passed very quickly, if and when the idea goes viral throughout their respective state capitols.
Potential for Online Gambling Regulation in Connecticut & Massachusetts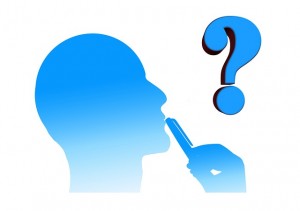 What do Connecticut and Massachusetts have in common? When it comes to gambling related matters, several things come to mind. Both have a limited amount of gambling. Both are in need of supplementing a budget deficit. Both have secular populations. Both possess majority legislatures. Both are run by governors who aren't opposed to gambling expansion.
Let's take a look at that first fact – limited gambling. Connecticut is home to just two casinos – Foxwoods Resorts in Mashantucket and Mohegan Sun in Montville. They are each run by a Native American tribe, with no competition from commercial conglomerates.  Suffice to say, unlike California, Connecticut won't face any opposition from separate factions with a vested interest in the online gambling market.
In Massachusetts, casino gambling was legalized in 2011. There aren't any casino open just yet, but three of four available licenses have already been granted. MGM Springfield and Wynn Everett are already under construction, and Plainridge Racecourse is working to incorporate a slots parlor. Opening the online gambling market to these operators would present fair competition, with no substantial opposition from stakeholders within the industry.
The topic of online gambling regulation has already surfaced in Connecticut and Massachusetts.
While Connecticut hasn't been the recipient of any online gambling legislation to date, the Mashantucket Pequot Indian Nation (owners of Foxwoods Resort) and Mohegan Tribe of Connecticut (owners of Mohegan Sun) have both expressed strong interest.
Both tribes have also gone so far as to launch full-feature online gambling websites that do not (yet) cater to real money. It would take little more than the proverbial flip of a switch to begin accepting real-money players, if and when legislators authorize and license them to do so.
Over in Massachusetts, despite the fact that no land-based casinos are yet open to the public, online gambling legislation has already appeared on several occasions. A bill was presented in 2013, and again in 2014, with an all-day forum held on the subject in March of last year.
The budget deficits in Connecticut and Massachusetts aren't nearly so outlandish as some other states where legislators are scoffing at the idea of online gambling making any difference. Estimates show Connecticut is down around $300 million, while Massachusetts needs to make up around $750 million. Harvesting several million in taxes each year from online gambling regulation could actually make a visible dent in those figures.
Even the demographic nature of these states is affable for online gambling regulation. Both rank incredibly high among the list of states with a high enough income per household, favorable age range and elevated level of education; something statistics show draws a higher rate of casual gamblers to land-based casinos and internet gaming sites.
In essence, both Connecticut and Massachusetts are proverbial melting pots for future online gambling regulation. Chances are, once their neighbors in Pennsylvania manage to get an iGaming law in the books, both of these states will following in short order.