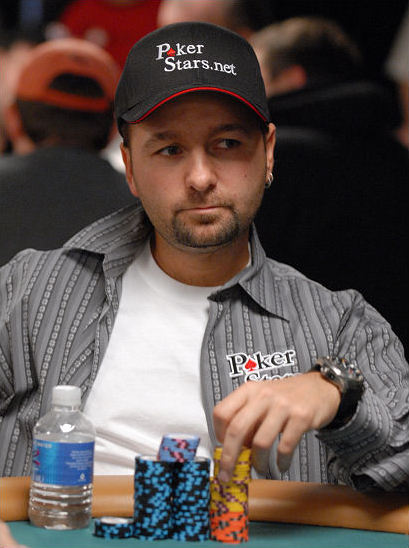 In the professional poker circuit, the act of cheating is reprehensible, just as sharing trade secrets is a big no-no on Wall Street. Poker cheats are often shunned by the live and online poker community, and throughout the years, Daniel Negreanu has been one of the most outspoken players in that regard. Now, the 8-time champion is questioning whether duplicitous players should be banned from entering the 2015 WSOP.
In an article published on CardPlayer, Daniel Negreanu mentioned a series of names, listing their crimes—some alleged, some not—against the live and/or online poker community and giving his personal opinion as to whether their actions warrant a life-time WSOP ban. While Negreanu's opinion is just that—an opinion—if enough poker players were to vehemently agree with the Canadian poker pro, it could result in discussions among the World Series of Poker's organizers.
Daniel Negreanu's evaluation: To Ban or Not to Ban?
The first names mentioned by Daniel Negreanu were Russ Hamilton and Mansour Matloubi, who he chose to group together for committing the same crime. He said Hamilton and Matloubi were involved in the super-user scandal at UB, "using a God mode program allowing them to see their opponents hole cards online." Although, as Negreanu pointed out, the case was never heard in court, "the evidence is overwhelmingly one-sided that at the very least, these two men were involved in cheating players out of millions."
Daniel concluded that neither Hamilton or Matloubi should be allowed to enter a WSOP event, not just in 2015, but ever again.
Next, the 6x WSOP bracelet winner and 2x WPT Titlist tackled Chris Ferguson, a former FTP board member who utterly disappeared since Black Friday (2011). As Daniel Negreanu put it, "He essentially hid under the covers hoping it would all just go away."
As for whether Ferguson's role in the downfall of Full Tilt Poker and subsequent unwillingness to face the issue is worthy of a 2015 WSOP ban, Daniel Negreanu said, "No, I don't think so. I'm not pleased by how he handled things, disappearing just never seems like the most responsible choice, but to my knowledge Chris has never cheated anyone at the poker table."
The name of Howard Lederer also came up in relation to his connection with FTP's so-called 'Ponzi scheme'. While Negreanu asserted that Lederer and the other board members all played a guilty role in the online poker site's inability to pay back players, he felt that Lederer's intentions were not all bad. Howard stepped down from his position before Black Friday, then spent every publicized moment seeking out ways to reimburse players once it all fell apart.
Personal opinions of Lederer aside, Daniel Negreanu said, "he has never cheated at poker, nor have there ever been rumors about him doing so." Thus the Canadian poker pro does not feel Howard should be banned from the WSOP.
Another set of players Daniel felt deserved grouping were Annie Duke and Jeffrey Pollack. These two launched the Epic Poker League that went bankrupt in 2012, which Negreanu explained, "defrauded players out of a "guaranteed" million dollar freeroll. Players ponied up their own money against other elite pros with the promise of added money being incentive enough to do so." The $1mm prize pool was never paid, and players were never reimbursed.
Pollack was not a poker player to begin with, but Annie Duke was, and she's disappeared from the live circuit since the closure of EPL. Does Daniel Negreanu think either should be banned from the WSOP? No. He said what they did, and their lack of acknowledging the debt, was wrong, but that (although not wholly comparable), "there are plenty of poker players playing the WSOP that owe people money with no intention of ever paying."