It's been so long since an update was applied by the Garden City Group regarding the Full Tilt Poker remission process that many in the online poker community (who aren't still due a claim, that is) have likely forgotten that the process is still ongoing. After a six-month information hiatus, the GCC finally announced yesterday that claimants can expect another $2.8 million to be paid by the end of March.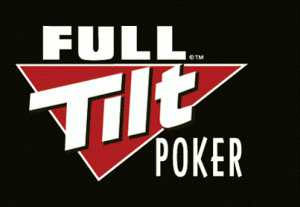 The last time GCC updated the FullTiltPokerClaims.com website was on October 27, 2014, and it was merely a request that certain petitioners "who submitted incomplete or incorrect banking information or an incomplete or incorrect Social Security Number" needed to update their claims. Those petitioners were given until November 24, 2014 to submit the updates, less they risk being denied, or their check being mailed to a potentially invalid address.
On March 16, 2015, a new update was posted for those still seeking Full Tilt Poker remission, entitled "Notice of Upcoming Payments, Including Payments of Disputed Petitions". Under the first section, 'Petitioners Included in the Upcoming Distribution', the text reads:

GCG has been informed that the Department of Justice Asset Forfeiture and Money Laundering Section has approved a new round of payments, which will mark the commencement of payments to Petitioners who have disputed their FTP Account Balances. In addition, payments will be made to Petitioners who have confirmed their FTP Account Balances and recently cured deficiencies. In all, the distribution will include approximately 3,500 Petitions totaling approximately $2.8 million.
Disputing Petitioners who are being paid this month met one of the following established criteria approved by the Department of Justice: (i) a dispute of $500 or less, or (ii) a dispute between $500.01 and $2,000, if the difference between the FTP Account Balance and the disputed amount is 20% or less. All other Petitions with disputed amounts are still under review and, if found to be valid, will be paid in upcoming distributions.
It's not clear whether disputing petitioners will be notified of the
amount of their Full Tilt Poker remission
prior to receiving the payment. It does seem, however, that the amounts being distributed this month
can no longer be disputed
, regardless of whether the petitioner's requested remission is paid in full or not.
It also appears that any petitioner who's disputed claim amounted to $2,001 or greater than the amount perceived by the GCC will not be receiving a payment in March. No estimated timeline for further updates or Full Tilt Poker remission payments was provided.
The FTPClaims update went on to provide 'Information about Payments and Bank Testing':

GCG is currently working with the bank selected by the DOJ to set up the payment process. GCG expects to issue payments via ACH by the end of March 2015 and will post further updates on the payment process as they become available. As part of the process of preparing this next round of payments, shortly before payments are issued, Petitioners who are approved to receive payment may notice a zero-dollar transaction in their bank account statement that relates to the Full Tilt Poker Claims Administration. Please be aware that this is a normal part of the bank testing process in preparation for payment of ACHs. However, not all banks post these notices during the testing process, so do not be concerned if you do not receive such a notice and believe you are eligible to receive payment in the upcoming distribution.
Finally, the update addressed Full Tilt Poker remission claimants who "who have a delinquent debt qualifying for collection through the Treasury Offset Program." These petitioners can expect to
receive a notice
within a few weeks that includes a '
Unified Financial Management System Vendor Request Form
'. These petitioners are required to
complete and return the form
in order to receive any remaining funds, minus any debt owed to the Treasury.