Last year, Full Tilt made it very clear that there are going to be lots of changes taking place at the online poker room. Some have already occurred and others are still in the works. The latest update, catering wholly to casual players, has made it blatantly obvious that the operator no longer wants anything to do with whales, grinders and high stakes pros.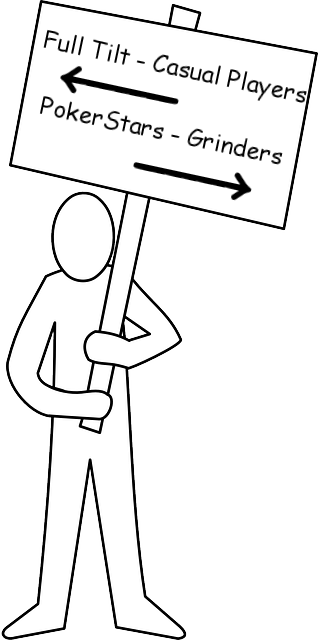 It's almost as if Full Tilt lined the proverbial walkways to their website with picket signs that read things like "Recreational Player Only", "Grinders Go Home!" and "Full Tilt for Fun – PokerStars for Pros".
Don't get me wrong, it's not a bad set-up, really. In fact, it's rather ingenious on the part of Amaya Gaming, parent company of both Full Tilt and PokerStars. Marketing towards high-stakes, high volume players at Full Tilt would only detract from the player base of PokerStars, which already provides everything grinders could possibly want in a poker site.
Recreational players have all but disappeared from the online poker realm these days, leaving behind nothing but pros and wanna-be pros. Full Tilt's new position is nothing more than a last-ditch effort to bring the casual gamer back to the virtual felt.
With that said, let's take a look at the most recent changes taking place at Full Tilt.
No More High Stakes Cash Games
Earlier this year, Full Tilt eliminated a lot of their high-stakes cash tables, and with this latest update, what was left of them are now gone as well. Micro-stakes and low limit tables are all that remains. Grinders are looking for a quick profit, not a windfall of change in their pockets.
Heads-Up Tables Gone
Full Tilt no longer offers heads-up ring games at any limits or stakes. Such tables would contradict the new regime. Pros rarely bother playing heads up with each other, unless there's an underlying contention between them, but they do love to corner less experienced players in a one-on-one for the easy win.
Poker Lobby Reduced to Filters
A traditional online poker lobby depicts a list of all tables, stakes, limits, number of players seated, etc. From now on, when a player logs into Full Tilt, they will not be privy to such a list. Instead, they are asked to choose a game, stake and table size. The software automatically decides where the player will sit.
If the table isn't appealing, the player has the option of changing to another table, but again, the selection is automatic. Players can even be moved to another table instantly if the number of seated players drops, helping to create more abundantly active tables.
Positive Reinforcement or Bad Business?
The reaction to all these changes has been mixed, of course. Sharks are upset that they won't be able to prey upon the fish nearly so easily, but if that's the goal, they can still play at PokerStars. The majority of players, and the industry as a whole, sees the revamping as a positive direction for Full Tilt.
Casual players are subject to an experience more akin to a live poker room, and won't have to worry so much about predatory players, aka "bum hunters", defiling their entertainment of choice.
Realistically speaking, it may the only thing that can save Full Tilt in the long run. Competing with PokerStars has failed to bring the online back room back to any semblance of its former popularity (pre-Black Friday) and short of closing the site down altogether, catering to recreational players seems like the only avenue with any real potential.
From a marketing perspective, however, Full Tilt has its work cut out for it. There are only two classes of consumers to target here; those who tried online poker and quick due to bad experiences with predatory players, and those who have never played before. Convincing the first group to come back, and reaching a new audience, will be difficult tasks indeed.