Friday, June 19, 2015, was the deadline for all standard legislative measures in California. It was speculated that the debate over iPoker bill SB 278, among others, would cease when that date arrived. However, before the expiration date came, Sen. Isadore Hall, who introduced SB 278 in February, labeled it as an "urgency" bill, which keeps the legislation alive until September 11, 2015.
The amended text of the iPoker bill was submitted on June 15, just four days before the current session's legislative deadline. Sen. Hall altered SB 278's introduction to read:
"An act to add Chapter 5.2 (commencing with Section 19990.101) to Division 8 of the Business and Professions Code, relating to gambling. gambling, and declaring the urgency thereof, to take effect immediately."
Implications of Urgency in iPoker Bill SB 278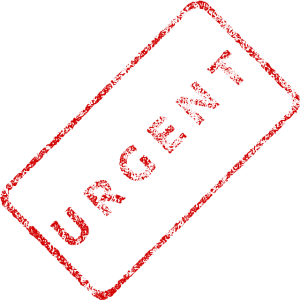 Legislators use the "urgency" label to achieve numerous goals. Some work in favor of the politicians who support them, but not all.
Most importantly, an urgency label extends the bill's expiration date by several months. This allows the bill's advocators additional time to argue their position and fight for the support of a proposition.
Secondly, because the bill is considered so important, a greater number of legislators must agree with its passage. The number of necessary positive votes increases from a standard "majority" to "2/3" approval.
Lastly, if passed, an urgency measure is immediately enacted into law, rather than becoming enforceable at the start of the next year.
Urgency Label Contradicts Rumors of Dead Issue
On June 5, Capitol Weekly published comments from David Quintana, a lobbyist who represents the California Tribal Business Alliance (CTBA) and specifically the Viejas Band of Kumeyaay Indians.
According to Qunitana, Sen. Hall said he "will not be setting or hearing any internet poker bills this year."
Another source, who requested anonymity, contradicted Quintana. "That's not what [Hall] told me," said the source, indicating that a designation clause was imminent as it "gives the senator some options."
However, the anonymous source also admitted that, with so many stakeholders at odds on how an iPoker bill should be scripted regarding "bad actors" and the eligibility or horse racing tracks, legislation is not likely to move forward this year.
CTBA Letter of Position on CA iPoker Bills
With Quintana representing the CTBA, the organization was quick to clarify its position towards the passage of an iPoker bill. The organization delivered a letter to Sen. Isadore Hall and Assemblymen Adam Gray, Mike Gatto and Reggie Jones-Sawyer (all who have proposed iPoker bills in 2015).
Pursuant to recent media reports, it may be inferred that the California Tribal Business Alliance (CTBA) is opposed to the Internet poker bills currently before the California State Legislature. This is not the case. CTBA has not taken a position on any Internet poker bill introduced during the 2015-16 Legislative Session. Given the important and sensitive nature of this policy matter, CTBA felt it was critical to clarify the record with the Chairpersons of the respective committees of jurisdiction, as well as, the authors of the bills.
Sincerely,
Robert Smith
Chairman
Upcoming Hearings involve CA iPoker Bills
On Wednesday, the Assembly Government Organization (GO) Committee will meet to discuss the viability of online poker in California. Then in July, the Assembly will hold a hearing to deliberate the nomenclatures of two other iPoker bills, submitted by Assemblymen Gatto (AB 9) and Jones-Sawyer (AB 167.
Another piece of legislation, AB 431, was more recently introduced by Assemblyman Adam Gray as a "shell" bill. Many analysts have speculated that this iPoker bill has the most potential, and that when all the hearings conclude, its multiple blanks will be filled in with the what legislators believe to be the most promising details from each of its scripted peers.
Gray told Capitol Weekly earlier this month, "This issue is alive – very much so." He explained that legislators are "in the process of holding stakeholder meetings. Do we want to establish a framework for internet poker or do we want to do nothing?" he posed. "Those are the only two choices."