It was just last month that House Representative John Payne introduced legislation for iPoker regulation in Pennsylvania, and already the hounds are licking their chops. In a recent company conference call, bwin.party confirmed that its already secured partnership with a land-based casino in PA.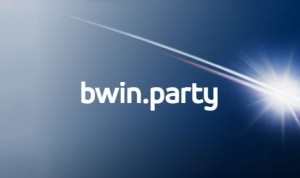 The partnership was corroborated by two heads of bwin.party, Chief Financial Officer Martin Weigold and Chief Executive Officer Norbert Teufelberger. However, neither was willing to name the land-based casino with which New Jersey's leading online poker provider inked the deal. That information remains a mystery for the time being.
"Outside New Jersey, we're continuing to keep a watchful eye on other opportunities in the U.S.," said CFO Weigold. "We've secured a land base partner in Pennsylvania, where new bills to regulate online poker was [sic] recently introduced there."
Teufelberger elaborated on the CEO's hopes for impending iPoker regulation in Pennsylvania. "You've heard, I guess, a lot over the last few weeks. There is one state which is quite hot right now, which is Pennsylvania, neighboring state to New Jersey.
"We will know more in a few months there," Teufelberger continued. "We've identified a market access partner and should Pennsylvania open later that year, we again have the goal to be first to market there as we did in New Jersey."
Read the complete bwin.party conference call transcript here.
Is bwin.party Jumping the Gun in PA?
Not really. This isn't the first time Pennsylvania has introduced iPoker regulation, but it is the first time passage of such a bill was given substantial odds of success. There are several factors leading toward the expectant regulation of online poker in the Keystone State this year.
First and foremost, PA is in dire need of revitalizing its gambling revenue. By authorizing both online poker and casino gambling, the state could generate millions of additional tax dollars. The collective New Jersey iGaming win for February 2015 was just over $10 million. Comparing the two states' population—about 9 million in NJ and 12 million in PA—lawmakers have to be optimistic that Pennsylvania would easily exceed that mark.
Rep. Payne, who introduced the bill for iPoker regulation in Pennsylvania [HB 649] last month, has spoken openly about his optimism for its future, and says he's garnered a good deal of support. As the Chairman of the Gaming Oversight Committee, Payne also assured PA that the bill will not be watered down before it goes up for vote.
Additionally, there's a tension in the air when it comes to iPoker regulation in the US. Due to the presence of a federal bill known as RAWA [HR 707] that aims to enforce a blanket ban of online gambling across the nation, states that desire an iGaming market may feel the need to push legislation sooner, rather than later.
Although a recent report from Gambling Compliance says RAWA has virtually no chance of passage in 2015, it's expected to rear its ugly head again next year, and could become a catalyst for political gain rather than an iGaming issue. Should a form of RAWA make its way into the law books in 2016, it could carry with it grandfather text, allowing states with iPoker regulation in place to maintain their markets, while restricting all others from future regulation (much like the current status of sports betting in just 4 US states.)
Who is bwin.party's PA Casino Partner?
While it's impossible to say for sure which land-based casino partnered up with bwin.party, speculating isn't nearly so difficult. All the evidence points to Parx Casino, just northeast of Philadelphia.
A year ago this month, during another bwin.party conference call, Teufelberger stated that the company was in talks with "one of the state's leading casinos" in Pennsylvania. No deal was ever announced, but if we assume that bwin.party is still negotiating with the same operator, Parx is the only real option.
Pennsylvania has two leading casinos that regularly double the revenue generation of their competitors. They are Parx Casino and Sands Bethlehem Casino. The Sands Bethlehem is owned by Las Vegas Corp, which is headed by none other than billionaire Sheldon Adelson. And as most of you probably already know, Adelson's vehement aversion to any form of online gambling resulted in the composition of RAWA in the first place.
Next we can throw in the fact that Parx Casino has been involved with World Poker Tour (WPT) events, although the last WPT event held at Parx was in 2012. The WPT is owned by bwin.party, giving the two companies at least a palpable history of having worked together.
For now, nothing can be certain. Perhaps bwin.party struck a deal with Mohegan Sun, or Mount Airy. Until iPoker regulation becomes a reality in the Keystone State, or the heads of bwin.party decide to unmask their mysterious partner, we will just have to wait and see. The only thing that is certain is that if Pennsylvania does pass iPoker regulation this year, bwin.party will be first in line to launch a product, just as they were in New Jersey.