The US Department of Justice is being sued by Judicial Watch, a government watchdog organization that prides itself on exposing corruption in the government. Operating under the premise that, "no one is above the law", Judicial Watch believes the DOJ illegally failed to disclose information regarding the department's controversial policy changes in 2011 that gave states the right to legalize and regulate online gambling.
Let's take a step back in time for a moment to 2011. Anyone who gambled over the internet in those days will surely remember all too well the Justice Department's crackdown on three major online poker sites—PokerStars, Full Tilt Poker and Absolute Poker. The indictments against those operators were unsealed on April 15, 2011—a day forever known as the Black Friday of Online Poker.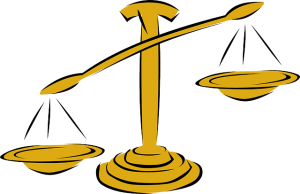 Within a few months, all had been settled. Absolute Poker shut down, while PokerStars settled with the DOJ (without claiming wrongdoing) by paying the US government $731 million, including the cost of paying off all American debts associated with the bankrupt Full Tilt Poker (and acquiring the Full Tilt brand, in the process).
In December of that same year, the DOJ completely changed its stance, altering the definitions of the 1961 Wire Act to designate its relation to sports betting only. As such, US states were suddenly provided the right to legalize and regulate certain forms of online gambling, including internet poker and casino games. So far, three states—Delaware, Nevada and New Jersey—have elected to do so.
Since then, those who strongly oppose internet gambling regulation have consistently questioned how and why the DOJ would flip so suddenly, and more importantly, why Congress was given no say in the decision to alter a 50+ year old piece of legislation that was once the basis upon which the UIGEA was founded in 2006, declaring online gambling illegal in the United States.
Now, Judicial Watch is determined to get to the bottom of it.
In October, the foundation claims to have filed a request for the release of documents relating to the DOJ's reinterpretation of the Wire Act. Under the federal Freedom of Information Act, Judicial Watch believes the public is entitled to those documents, but alleges that the DOJ failed to provide them.
Piqued by the DOJ's lack of response to the request, Judicial Watch filed a lawsuit against the department in the U.S. District Court of Washington on July 15, 2015. Complaining that the DOJ neither provided the requested information, or an answer as to why it wasn't provided, the organization is asking that the courts force the DOJ to release the documents.
Tom Fitton, President of Judicial Watch, is convinced that the Department has something to hide.
"When the Justice Department reverses its own interpretation of a federal statute so quickly and so completely, the American people have a right to know why," says Fitton. "And given that the Justice Department is willing to violate federal records law rather than disclose information, Americans can presume corruption behind its decision to unilaterally legalize widespread Internet gambling."