The downward spiral that has become the legacy of Lock Poker over the last few years doesn't seem to be getting any better. According to some sources, the amount of cashouts the online poker operator has failed to process now amounts to somewhere between $3- and $15-million. One former employee of Lock Poker spoke out last month, saying he doesn't think the operator will ever honor those consistently mounting withdrawals.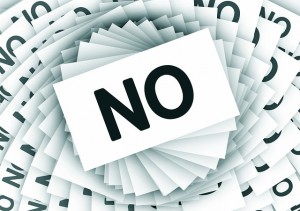 The lack of payment processing at Lock Poker has been going on for several years now. The company acquired the Cake Poker Network in 2012, rebranded it the Revolution Gaming Network, and was subsequently kicked off that network in October of 2013 for incessant complaints of slow and/or non-existent payouts. Since then, the problem has only escalated.
A tracking thread on TwoPlusTwo estimates the current value of unpaid accounts around $3 million to 500+ players. However, reports on Professional Rakeback put the total closer to $15 million. Whatever the true total, with unpaid withdrawal requests dating back more than 2 years now, it's rather perplexing that the online poker room continues to operate to this day.
A former spokesman for Lock Poker, Shane Bridges spent years representing the all-but defunct online poker site. From 2011-2013, Bridges was the Director of Affiliate Marketing at Lock Poker, promoted to Director of Social Media from March 2013 to November of 2014, when he stepped down from the company.
Last month, Bridges shed some light on the ongoing payment situation at Lock Poker in an exclusive interview with PokerFuse. According to the publication, players aren't the only ones owed money by the operator. Shane noted that he is also awaiting payment of back pay for his former representative role; likely the reason he's chosen to provide information to the online poker community.
PokerFuse began by asking the number one question past (and present) players at Lock Poker want to know; Is the player's money gone?
"I never had access to any real financials," responded Bridges, "but with no significant movement on cashouts and promises of the big turnaround now being 12 months old, it would be my assumption that player balances won't be honored now."
Shane was asked why he felt Lock Poker failed so miserably. He blamed the catastrophe on, "Too much instability and possible overspending of management. The aggressive low margin marketing of Lock couldn't be sustained with the constant network changes and growing processing problems in the industry." Bridges referenced the strain of online payment processors seized by the US DOJ, and an upsurge of "less scrupulous processors" popping up to take their place.
Bridges went on to lay a good bit of the blame directly on the shoulders of Lock Poker CEO, Jen Larson, saying that while she, "often talked about putting every penny back into the company, there was some obvious lifestyle spends that were getting funded somehow." He described her outings as "$500 bottles of wine with every single meal, Vintage Dom any time champagne was drunk, and insane overtipping."
Bridges says Larson wasn't the only culprit. Brendan Young, Programmer for Lock Poker, was criticized as well.
"Overspending of management was the business related costs which again was just over the top extravagance," said Bridges. "First class flights everywhere for Jen and Brendan, insane boutique 5 star hotels everywhere."
Shane said that his confidence in the company had plummeted by mid-2013. "By December I had no faith but wanted to keep quiet for a couple more months just in case Jen did pull a rabbit out of the hat and get the cash injection needed to at least make good on player balances." By late 2014, with his hopes utterly dissolved, Shane severed his employment with Lock Poker.
Another question many Lock Poker users wanted an answer to was how sponsored pros fit into the equation. "I'm not aware of anyone knowingly pushing Lock after they became uneasy with the situation," said Bridges. He explained that sponsored players were top priority for Larson, and were always paid promptly. Thus those players had faith Lock Poker could still rise from the ashes. With no insight to the real financial situation, he said the sponsored pros were never to blame.
According to PokerScout, Lock Poker's traffic has diminished greatly in the last two years. The tracking site put the Revolution Gaming Network at 400+ average 7-day cash game players prior to Lock Poker's obligatory exit. As of today, that average has dropped to a pitiful 12 players. Revolution never recovered fully, but has entertained an average of 100-120 players over the last 6 months.