One would never expect the terms 'legal online poker' and 'Sheldon Adelson' to coincide in any sort of cohesive manner. According to sources, the casino magnate and anti-online gambling activist actually supports a new bill introduced in Nevada that relates to regulated internet poker. The bill would restrict interstate compacts for shared liquidity to online poker games only.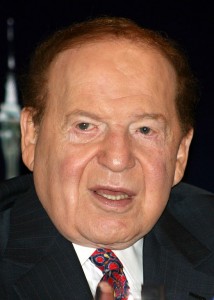 Online poker bill AB 414 was introduced by the Judiciary on Thursday, March 19, 2015. The measure's description reads, "AN ACT relating to gaming; revising provisions authorizing the Governor to enter into agreements with certain governments to conduct interactive gaming; defining certain terms relating to interactive gaming; and providing other matters properly relating thereto."
When you get down to the meat of the bill's text, AB 414 would restrict interstate compacts with other states where iGaming is regulated to sharing liquidity between online poker player pools only.
"Existing law authorizes the Governor, upon recommendation of the Nevada Gaming Commission, to enter into agreements with certain governments to enable patrons in the signatory states to participate in interactive gaming. (NRS 463.747) This bill: (1) provides that such agreements may only be entered into to enable patrons in the signatory states to participate in Internet poker; and (2) defines Internet poker for such purposes."

Thus far, only three states have regulated internet gambling on one level or another. In Nevada, online poker and mobile sports betting are the only authorized iGaming activities. In Delaware and New Jersey, online poker and casino gambling have been authorized, but it's worth noting that land-based sports betting at Delaware's three casinos is legal.
Nevada and Delaware entered into an interstate compact to share liquidity between their online poker markets back in February of 2014. The procedures for doing so have not yet been finalized, but player pooling is expected to come to fruition some time in 2015, perhaps as early as this spring.
Delaware is one of just four US states permitted to legalize sports betting. And while the issue of authorizing online sports betting hasn't arisen among Delaware lawmakers yet, the possibility of that happening could be the drive behind AB 414 – and Sheldon Adelson's rumored support of such legislation.
On Thursday, just hours after the online poker bill was referred to the Committee on Judiciary, Nevada's trusted news analyst and RGJ columnist Jon Ralston (RalstonReports.com, Ralston LIVE) Tweeted:
Sheldon Adelson takes his war against online gaming to….NV. New bill limits gaming compacts to poker. That's it. http://t.co/2wMMRNhOvB

— Jon Ralston (@RalstonReports) March 19, 2015
Interstate Compacts & Online Poker Networks
13 months ago, the leaders of Nevada and Delaware met in Wilmington, where the first (and currently only) shared liquidity agreement received the signatures of Gov. Brian Sandoval and Gov. Jack Markell. A few months later, as everyone questioned New Jersey's position on interstate compacts, regulators made it clear that player pooling might be an option down the road, but that they wanted all their ducks in a row first.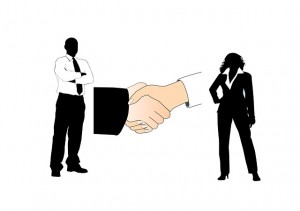 No further indication has come out of the Garden State since. Ostensibly, New Jersey is waiting to see how the interstate compact between Nevada and Delaware works out before making any moves in that direction. It's been 13 months since the original agreement was signed.
As for how player pooling will work between the two states, not everyone will be able to participate. Delaware has three online poker rooms, all powered by 888 software. Nevada has 2 online poker rooms; WSOP.com powered by 888, and Real Gaming, engineered with proprietary software.
In order for shared liquidity to take place, the player pools must exist on the same network, and since all of Delaware's poker sites are on 888, only WSOP.com will be able to link up with them. Real Gaming will not.
Two more Nevada online poker rooms are projected for launch this year, and you can probably guess what software they will be running on. Treasure Island is primed for launch on 888, as is the network's own branded 888Poker. That would link 3 Nevada sites with 3 Delaware sites, and could spell imminent disaster for South Point's RealGaming.com.
In New Jersey, WSOP NJ and 888Poker also use 888's software platform. It would make sense that, if the eventual player pooling of 888-powered sites in Nevada and Delaware turns out to be successful (i.e. no major software glitches), New Jersey regulators may finally deem interstate compacts a worthy endeavor.