In early 2012, just after the US Department of Justice gave states the right to regulate online gaming, it was thought that a mass legalization of online poker across America was imminent. As we know now, only three states moved forward with legislation, while other initiatives stalled or failed to surface at all. But one man says he's come up with a new approach that could expedite the regulation of online poker on a large state-by-state scale.
Curtis Woodward is a recreational poker player from Washington State who's spent years playing over the internet. Unlike most American online poker players who lost access to major operators in April 2011, Woodward is from Washington, where RCW 9.46.240 was passed in 2006 making it a Class C Felony to play online poker for real money. There wasn't much he felt he could do at that point, but when the DOJ altered the opinion of the Wire Act, Woodward saw a light at the end of the tunnel.
In 2013, Curtis Woodward founded the Washington Internet Poker Initiative, a.k.a. iPokerWA, going so far as to draft his own version of a WA online poker bill that he expects to be introduced in 2015. But alas, all of his arguments seem to have fallen on deaf ears. And with that, Curtis Woodward decided to take a different route; one he says has never been tried before.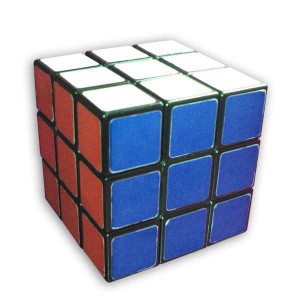 Woodward's concept to speed up US online poker regulation is to create a consensus bill. He says that if such a bill were to be introduced at the same time in as many states as possible, it could have profound effects on the expedience of state-by-state regulation. "Change the approach, change the outcome," he explained.
He wrote that a consensus bill must be drafted that:
– Balances the needs of the industry and of local interests with the wants of the players.
– Addresses regulatory harmonization issues.
– Provides a model for liquidity sharing across state lines.
– Provides a common set of core rules and standards that allows the industry to prosper.
If "simultaneously advanced in as many states as possible", it could incite a movement across the US to regulate online poker, or at least begin debates on the issue in some states.
Woodward believes the consensus bill should be drafted by the National Council of Legislators from Gaming States (NCLGS), which already scripted a 'Framework for the Regulation of Internet Gaming' set to go before the NCLGS State-Federal Relations Committee on January 9, 2015. Woodward called the outline "ideal to serve as the basis for a consensus bill".
While it all sounds positive, Curtis emphasized the need for support from the online poker community. He says players need to get involved and could even help legislators with specific details for regulation as they are "uniquely suited to provide valuable insight".
Woodward then called for support from the Poker Players Alliance (PPA), as "They have a staff capable of producing a bill draft, and the infrastructure necessary to coordinate efforts in the many states."
The online poker advocate said he by no means expects all 50 states to ever regulate online poker, much less all at once, but that "adopting a common proposal and pressing for its passage in many states at once" could certainly expedite regulation in many states across the US. Another major benefit would be preempting "the patchwork of varying regulations" that have been a major drawback in state-by-state legalization.