The Restoration of America's Wire Act (RAWA), a federal bill designed to a force a blanket ban on online gambling throughout the United States, is looming on Capitol Hill. In order to have any hope of receiving a majority vote in Congress, most analysts believe a carveout for online lottery sales is essential. While RAWA's possible passage could spell doom for the US-regulated iGaming industry, one anti-RAWA lobbyist believes he's found a loophole for online poker.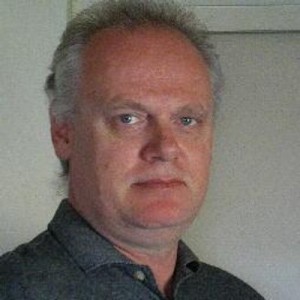 Curtis Woodward, an avid online poker player and journalist for onlinepokerreport.com (OPR), says that the passage of our RAWA with an online lottery carveout does not have to be the end of Internet poker in America. In fact, according to Woodward, Delaware may have already stumbled upon the perfect solution.
"Delaware was the first state to enact online gaming," wrote Woodward. "And by approaching it through their state lottery, it would seem that their online gaming could survive RAWA with a lottery exemption."
Woodward is conjecturing under the assumption that, because the Delaware Lottery overseas all online poker activities authorized by the state, an exemption for online lotteries should permit Delaware to continue operating its interactive poker websites, with or without a grandfather clause in RAWA.
As for Nevada and New Jersey, where their online poker markets are overseen by their respective state gaming commissions, without a grandfather clause, their entire iGaming markets would be instantly shut down if RAWA were to be passed. The states of California and Pennsylvania, where online gambling bills are currently on the table, would also be out of luck.
However, according to Woodward, online poker may be able to coexist with online lotteries if it were to be regulated by a single, lottery-based entity. He specifically referenced the Multi-State Lottery Association (MUSL).
The MUSL currently runs a network of interstate lotteries that include the Powerball and MegaMillions across 44 US states, as well as Washington DC, Puerto Rico, and the US Virgin Islands. Woodward believes that if MUSL were to be put in charge of the entire internet gaming market across the US, authorization of online poker could spread like wildfire across those regions.
Woodward said, "For many states, online poker through the lottery makes the most sense." He also believes that, "the industry would salivate at the opportunity to open so many markets at once, and to be able to do so with just a single partner."
The part-time poker pro, who's personally drafted legislation to get online poker passed in his home state of Washington, doesn't think the sole-regulatory governance of MUSL would hinder the competitive nature of the industry. Woodward said he sees, "no reason why MUSL couldn't offer games on multiple platforms, so that we could have some competition among providers and assure quality products for the players."
This is all mere speculation, of course, based on a series of events that would need to take place first. RAWA would have to be amended with an online lottery carveout, followed by the majority of Congress voting in favor of the Restoration of America's Wire Act. And then, legislators would have to debate whether providing online poker under a regulated interstate lottery corporation falls within the guidelines of such online lottery carveout. But it certainly gives us something to think about while we wait.