The effort to regulate online poker in California has doubled this week with a new bill introduced on dual platforms. Senator Isadore Hall III and Assemblyman Adam Gray introduced a new measure to their respective platforms, bringing the total of online poker bills in California up from two to four. Realistically, though, the Hall / Gray measures are one in the same.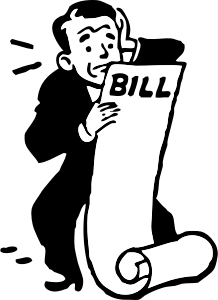 Senator Hall's SB 278 and Assemblyman Gray's AB 431, relating to "Gambling: Internet Poker", have been described as "An act to add Chapter 5.2. to Division 8 of the Business and Professions Code, relating to gambling."
However, unlike the two poker bills already on the table, these new measures do not offer a full regime of regulatory guidelines. Instead they would require "the commission, in consultation with the department, to promulgate regulations for intrastate Internet poker." The only requisite for the regulations mentioned in the bill include the scripting of the licensing process. The new bill does not mention a so-called 'bad actor' clause, or the inclusion/exclusion of horse racing tracks to apply for an online poker license.
The lack of such specifics could be directly related to recent events surrounding would-be operators in California. Several groups that previously supported a strict bad actors clause to thwart PokerStars from gaining access to a California online poker market have shifted sides. The change of heart followed a meeting between tribes that called for compromise on the issues in order to advance the push for regulations.
Hall / Gray comment on their New Bill
In regards to the new bill, Senator Hall and Assemblyman Gray released the following statement:

"The issue of iPoker in California has historically been divisive; dealing legislators, the governor and the public a folding hand. It is time to work together, stop bluffing and take control of this issue. Our bills do not create winners and losers. Our bills do not take one entity's side over another. Our bills will give the Legislature, the Governor, tribal governments, other gaming entities, technology providers and the public an opportunity to have an open, honest and thorough debate on this issue.
"This will not be a rushed process. Any iPoker proposal must put California taxpayers first and must ensure a safe and responsible entertainment option for adults. If done correctly, this legislation could serve as a national model for other states to follow. We think we can do it and we're all in to move California iPoker forward this legislative session."
Preliminary response from PokerStars Coalition
The PokerStars Coalition, comprised of PokerStars, the Morongo and San Manuel Tribes, and three of California's largest commercial card rooms, Bicycle Club, Commerce Casino and Hawaiian Gardens, also released a statement in favor of the new bill.

"We are optimistic about iPoker chances this year now that Senator Isadore Hall and Assembly Member Adam Gray have each introduced an iPoker spot bill this week (SB 278-Hall and AB 431-Gray). As Governmental Organization Committee chairs, this is a significant development and underscores that momentum is building to get an iPoker bill across the finish line in 2015. We will continue to work closely with Senator Hall, Assembly Member Gray and all legislators on the content and approach of legislation in the coming weeks and months."