For years, Commission Account, the poker affiliate program associated with Players Only Poker, Sportsbook Poker and SuperBook Poker, has attracted countless members. Promoters had been earning anywhere from 20-35% revenue share by driving traffic to these poker sites. Now, thanks to an abruptly announced change to the terms and conditions, the affiliate program will no longer be paying commissions to promote poker.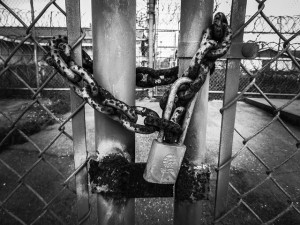 Commission Account sent out a notice on May 20, 2015, informing members of the poker affiliate program that no new referrals would be rewarded, effective as of midnight that very day. Any traffic generated on or after May 21, 2015 would generate no further payments.
The message went on to say that the affiliate program would continue to honor referrals to their associated casino and sports betting sites, and that existing poker players referred prior to May 21 would continue to be honored as well.
Commission Account is the gambling affiliate program (and now former poker affiliate program) of all Jazette Enterpsie owned gaming websites, which include Players Only, Sportsbook.com and SuperBook. All three of those poker sites operate on the Merge Gaming Network.
"We have been looking into our Acquisition strategy and have decided that we will be focusing our marketing efforts exclusively on Sports, Casino and Horse Racing traffic going forward," explained the email from Commission Account. "Please note that Sports, Casino and Horse Racing commission plans are not affected by this change."
Oddly enough, even though the email went out six days ago, the new terms and conditions have failed to appear on the Commission Account website. Additionally, the affiliate program website continues to state that poker player referrals are eligible, and that members can "earn between 20% and 35% from the Sportsbook, Casino, Poker Room and Horse Racebook's combined wagering activity."
Developing Trend towards Poker Affiliate Program Descent
Commission Account isn't the only poker affiliate program associated with the Merge Gaming Network to turn away referrals this year. Two weeks ago, Carbon Poker announced that it would be ceasing its affiliate program activity as of June 1, 2015.
Unlike the Jazette Enterprise sites, it's not just the poker affiliate program that's being affected at Carbon Poker, but all gambling related affiliate activities. However, the program will continue to honor payments for all traffic driven to Carbon Poker prior to the date of cessation.
Last year, Bovada – the US-facing arm of Bodog – sent out a mysterious request for members of the poker affiliate program to cease promotion of their card rooms. Similarly, the operator had chosen to shift its primary focus towards casino and sports betting, although many members of Bodog/Bovada's Betting Partners program questioned whether it had more to do with the online gambling legal climate in the United States.
And of course, earlier this year, even PokerStars – the world's largest online poker room, with an average of 16,000 cash game players over the last 7 days – announced intentions to reformulate its poker affiliate program. While the program remains active, referrals will only generate payments for the first two years of activity from the date they were referred. That new policy will go into effect, retroactively no less, on June 1, 2015.