For more than two years—ever since Gov. Christie signed a bill to legalize iGaming in New Jersey—the anticipation among the state's online poker players has been building for the eventual launch of a legally regulated PokerStars NJ. According to recent comments from Resorts Casino owner Morris Bailey to members of the Atlantic City Press, the reality of PokerStars in the Garden State is closer than ever before.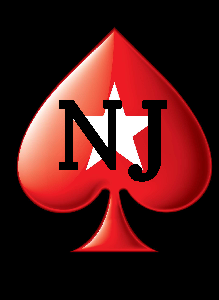 Resorts Casino has been partnered with PokerStars since 2013 in hopes of bringing the world's largest and most popular online poker room to the people of New Jersey. However, every attempt at obtaining a license to operate PokerStars NJ has been denied, suspended or delayed in one form or another.
Recent actions on the part of Resorts Casino, as well as the expressed excitement of Mr. Bailey and reports from Amaya Gaming CEO (owner of PokerStars) David Baazov, would all lead us to believe the exacerbated wait will finally be over soon.
Resorts Owner says PokerStars NJ license "close"
Reuben Kramer of the Atlantic City Press posted on Twitter (@ACPressKramer): "Resorts owner Morris Bailey says regulators r close 2 finishing PokerStars approval process, sez he expects 2 be pleased w/outcome #acpress".
Kramer then went on to type a series of posts relating to a conversation between him and David Rebuck, Director of the NJ Division of Gaming Enforcement (DGE). He said that Rebuck "declined to tell me whether PokerStars will be approved", but that he was told the "DGE has done 65 sworn interviews" and that investigations were launched all over the world, including in the Isle of Man, Dublin, Montreal and Toronto.
Rebuck told Kramer that a report will be issued, but gave no timeframe for its release. "We have a report that will be 1st in the United Sates," Rebuck said regarding PokerStars NJ license application, "and when it's issued all the other jurisdictions will look to us for guidance.
"The industry knows – Amaya knows – we're deep into this investigation." Rebuck continued, telling Kramer that when the report surfaces, "it will be accurate. It will be fair."
Reuben Kramer also touched on the topic of a live PokerStars poker room being established at Resorts Casino if and when the time comes. "Bailey says Resorts will build big PokerStars poker room if PokerStars approved…" he wrote.
Other Evidence pointing to PokerStars NJ Upcoming Licensure
At the end of March, during a quarterly conference call, Amaya Gaming CEO David Baazov told the board that, in regards to PokerStars NJ, "we would expect to receive [a license] and launch in the next quarter." If his assessment of the situation holds true, PokerStars could be up and running in New Jersey sometime this Fall.
More recently, Resorts Casino has made huge strides in upgrading and promoting its live and online casino offerings. ResortsCasino.com opened its virtual doors in February, offering the Garden State a new alternative for online casino gaming.
Then last week, the operator announced the opening if an iGaming Lounge within the brick-and-mortar casino wherein patrons can enjoy the interactive experience of ResortsCasino.com from a dedicated on-site lounge area fully equipped with the latest computer and tablet technology. Adding a PokerStars branded iPoker Lounge would be the next obvious step.