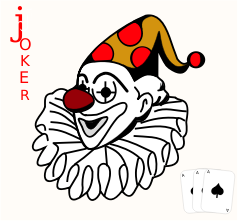 If the history of the online poker industry has taught us anything, it's to expect the unexpected. None anticipated the covert, overnight passage of the UIGEA in 2006, nor did any foresee the ominous events of Black Friday that played out in April of 2011. Even more shocking, who could have predicted the DOJ's sudden change of heart later that same year, reversing their opinion of the Wire Act to allow US states to legalize and regulate online poker and casino gambling at will? I could go on and on, but suffice to say, unpredictability has defined this business, and that very nature has experts on the fence as 2015 approaches.
The major topic of debate this week has been a question of Shakespearean proportions – To regulate, or not to regulate? Three states have already done so, and three more are considering it in the coming year; California, New York and Pennsylvania. But will any actually follow through?
California
Ostensibly, California is the most likely state to regulate online poker in 2015. A recent publication by Morgan Stanley indicated that the Golden State is the only real candidate for legalization, with a high expectancy level for passage of a bill.
Earlier this month, Democratic Assemblyman Mike Gatto introduced a measure entitled, "Internet Poker Consumer Protection Act of 2015". But like most of its predecessors, there are flaws degenerating support from various factions, like the omission of horse racing tracks from participation, and a new clause that would require all first-time deposits and withdrawals, as well as sizeable ones, to be facilitated in person at a land-based card room or eligible satellite service center.
The reality of the situation is the same as all previous years that saw online poker bills introduced to California legislators. Lack of support will induce on rewrite after another. Even if a new measure is brought to the table, as is expected from Assemblyman Reggie Jones-Sawyer next month, getting any one of them to cross under the checkered flag is a task much more easily said than done.
In short, analysts have predicted every year to be the year for online poker in California, and it still hasn't happened yet. It's hard to get too excited in anticipation of this year being any different.
New York
The possibility of New York regulating online poker in 2015 is there, but the chances are incredibly slim. The Empire State was only added to the truncated list of possibilities because lawmakers finally shored up all the details of the state's land-based casino expansion.
Two years ago, legislators said they were in favor of online poker, but would not consider it until the commercial scene in Upstate New York was finalized. Chances are, we will see an online poker bill hit the tables next year, but with so many intricate details to be hammered out, it's more realistic that we will see a regulated launch much further down the road, likely in 2017 or beyond.
Pennsylvania
For several years, Pennsylvania has maintained what lawmakers called a 'watch and wait' stance towards legalizing online poker. And realistically speaking, what they've been watching hasn't induced much awe. Of the three states that already have online poker, only Delaware has come close to living up to its expectations, which were miniscule to begin with due to its below-7-figure population. I would not expect anything more to come from the Keystone State until the US online poker industry sees a major change for the better, such as the type that would come from shared liquidity between regulated states.