Last week, current Senate Majority Leader Harry Reid appeared to have rejected a nudge from Sheldon Adelson to get his anti-online gambling bill passed in the lame duck session. However, he said on Friday that he actually agrees with the Las Vegas casino magnate that online gambling should, and likely will, be banned in 2015. On the other hand, he believes that online poker should be exempt from the imminent bill.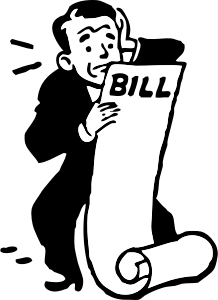 The Las Vegas Review-Journal reported Reid's statement on Friday, in which the outgoing Senate Majority Leader said he expects the Restoration of Americas Wire Act (RAWA) to resurface in 2015. "I think there will be efforts made to look at the Wire Act in a Republican-initiated Congress, yes I do," said Reid. "I think there will be efforts made to get rid of the Wire Act."
A billionaire known to provide financial backing to republicans who support his political ideals, Adelson initiated a massive campaign to get just about all forms of intermeeting gambling prohibited across the US. In lieu of that goal, Utah Representative Jason Chaffetz and South Carolina Senator Lindsey Graham introduced RAWA in their respective branches earlier this year.
When the bill gained no traction in the legislative session, speculations arose that Adelson tried to coerce Reid into attaching the online gambling prohibition to last week's must-pass omnibus spending bill. Reid explicitly denied those rumors, saying that, despiting being friends for years, "on politics he and I don't agree, so we don't do politics."
Akin to the Las Vegas Sands CEO's opinion, Reid said, "I think the proliferation of gambling on the Internet is not good for our country." Former chairman of the Nevada Gaming Commission, Reid explained his belief that online gambling "is an invitation to crime. I think it is hard to control for crime when you've got brick-and-mortar places, let alone something up in the sky someplace, and it is very bad for children."
Unlike Adelson, however, Reid also asserted that, "If there is a chance to [legalize online] poker, I will do that, but I am not for the Wire Act."
Reid further detailed his intention to work on a carve out for online poker had the House and Senate passed RAWA this year. But since it didn't occur, Reid said, "I had no chance to do anything." He stated that, "just to get poker alone is not going to work. We tried that." Instead, Reid says online poker will only be legalized on a federal level if the related bill is coupled with a measure to prohibit other internet wagering, especially online casino gambling.
Reid's position as Senate Majority Leader will expire when the year is out, to be replaced by the newly elected Mitch McConnell. He will return as the Minority Leader in January, retaining some political sway in Congress; perhaps just enough to convince lawmakers that poker is a game of skill and should not be outlawed along with other forms of online gambling. Reid has supported that same argument for years, having a former hand in the current regulations of Nevada's legal online poker market.