Amaya Gaming made it clear earlier this year that they intend to launch DFS on PokerStars. For those unfamiliar with the term, DFS stands for Daily Fantasy Sports, an interactive wagering activity that is legal in the United States. An email survey was sent recently to an unknown amount of American ex-members of PokerStars, and it's raised a lot of questions (no pun intended, really).
When the Canadian-based Amaya first announced the impending future of DFS on PokerStars, the timeline for launch was intended for September 2015, aligning with the start of the upcoming NFL season. However, a few months back, Amaya CEO David Baazov alluded to an extended timeline that may not see the launch of DFS on PokerStars until the end of 2015.
Why Target Americans with Survey for DFS on PokerStars?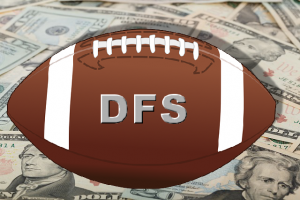 The fact that PokerStars chose to gear the survey towards an American audience is most interesting. It's not quite clear whether international respondents received the same email or not, but we do know that an untold number of ex-members of the online poker room residing in the US received emails asking them to take the survey regarding DFS on PokerStars.
Could it be that Amaya is still expecting to re-enter the US market as a licensed online poker room? The operator is currently awaiting the response to its application in New Jersey, which has been pending ever since Amaya Gaming bought out PokerStars parent company, Rational Group, in 2014. Or perhaps PokerStars is hoping to re-enter the US directly, or via another PokerStars-backed operator, solely to provide DFS betting?
PokerStars has not accepted American customers since April 15, 2011, forever known as Black Friday, when the US Department of Justice seized several online poker domains and declared them illegal. PokerStars settled their case, asserting no wrong doing, and bought out Full Tilt Poker by paying over $730 million, which included enough money to pay off the debts of former US FTP players.
Will Amaya Launch DFS on PokerStars in time for NFL Season?
As we know, the original intent was to launch DFS on PokerStars in time for the start of the NFL season, but the distribution of a mass survey does not allude to such an affable time frame. According to the questions posed, it would seem Amaya is still in the early to middle stages of development. As such, a DFS launch on PokerStars would appear to be much further down the road.
Notable Questions on PokerStars DFS Survey
PokerStars wanted to know how many respondents were aware that DFS is "now legal to play for real money in the US?" It is already provided by major operators like DraftKings and FanDuel. That question also indicates that Americans may have been the sole recipients of the email survey.
On the contrary, one other question included the phrase "weekend sports fixtures". Such terminology is often used in the UK and relates primarily to British soccer, but could be confusing to US gamblers. Bad choice of words, or was the survey regarding DFS on PokerStars distributed internationally as well?
Possibly the most interesting question posed on the survey was this: "If PokerStars were to offer Daily Fantasy Sports how likely would you be to play on PokerStars or a PokerStars' backed site?"
Establishing player loyalty appears to be the ultimate goal here, but suggesting DFS may be offered by a different "PokerStars-backed" operator is most intriguing, considering the company's encumbered licensing situation in the US.
The survey also asked which sports players would consider DFS betting on. The list of sporting events was tremendous and included NASCAR and Golf—neither available at the aforementioned DraftKings or FanDuel—but did not include MMA or UFC fighting.