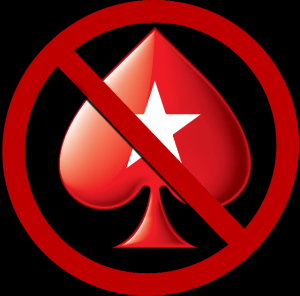 Despite AB 431 having progressed farther than any other internet gaming bill in California, the probability of online poker becoming a legally authorized activity was already tentative, at best. Now, thanks to a scathing ad campaign by the Viejas Band of Kumeyaay Indians that attacks the suitability of PokerStars and its parent company, Amaya Gaming, the odds are slipping further and further southward.
The denigrating anti-PokerStars / Amaya ad campaign has been broadcast across multiple radio outlets throughout the state. Its purpose is blatantly obvious – to convince the public that PokerStars and Amaya are "bad actors", unworthy of receiving a license to run an online poker operation in the state of California.
Anti-PokerStars Ad Campaign
One of the ads spends an entire minute painting a picture of criminal corruption that any player who followed the events of Black Friday would scoff at. The ad begins:

"The California Legislature should be trying to stop internet scam artists and conmen. We deserve to be protected from corrupt companies like PokerStars, which was indicted by the US government for illegal gambling, bank fraud and money laundering, and paid $731 million to avoid criminal conviction."
The 'avoidance of criminal conviction' to which the Viejas refer could easily be reworded, 'avoidance of having their operations shutdown during a long, drawn-out court battle'. PokerStars settled with the US government, and admitted to no wrong doing in the process.
Furthermore, nearly half of the $731 million PokerStars paid was to cover the debts of Full Tilt Poker; a company PokerStars had no involvement with up until then. In paying off Full Tilt's enormous debt, PokerStars purchased the brand and took over its clientele – something any current member of Full Tilt will tell you was a benediction.
The anti-PokerStars ad continues:
 "PokerStars parent company recently had its headquarters raided as part of an investigation into violation of securities laws. But this hasn't stopped PokerStars from lobbying our state legislature to allow them to participate in online poker here in California, gaining access to every computer, tablet and smartphone in the state…"
The AMF investigation was no surprise to Amaya, as was related in a statement from the company. In the months prior to the acquisition of PokerStars, Amaya's stock was declining, followed by an incredible upsurge in May 2015; the same month the intention to acquire the online poker operator was announced. That, and speculation from the media, resulted in the AMF looking into Amaya's accounts, as any responsible financial regulator.
Remarkably, after more than 7 months, not a stitch of evidence has been discovered linking the company to any violation of Canada's securities laws dating back to when the investigation was first launched in December 2014.
Viejas & Allies want Online Poker to Themselves?
Nevertheless, the Viejas Band of Kumeyaay Indians is thoroughly opposed to PokerStars competing in a California online poker market, and they're not alone. Viejas is part of the 7-tribe strong Pechanga Coalition, which also opposes the licensure of horse race tracks.
One could easily surmise that they are simply resistant to any large corporation that might horde in on a slice of the state's internet poker pie. Unfortunately, the Pechanga Coalition may have enough political clout to make sure legislation that would allow PokerStars and/or horse race tracks to participate won't pass.
But on the other side of the fence, we have PokerStars / Amaya Coalition, which includes two sizable tribes and the state's three largest card rooms. This group also carries heavy political sway, as does the horse racing industry, which could influence enough legislators not to pass regulations that don't allow their respective interests to participate.
In the end, you're likely to get the exact same result we've seen in California for more than half a decade. In-fighting, disagreements and failure to compromise will lead to yet another legislative session in which no online poker bill is passed.